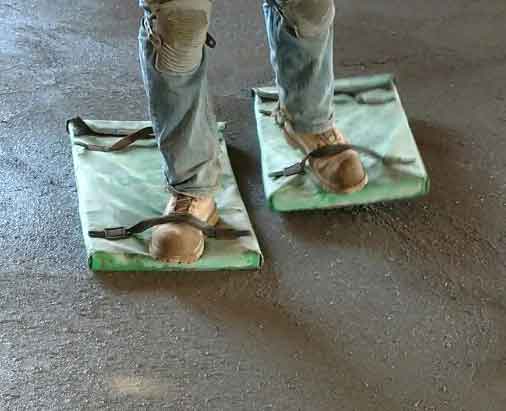 Superior Mobility
Foot and finger straps provide convenient, flexible ways to get around.
Won't Peel or Pop on Wet Concrete
Water resistant vinyl keeps the bottoms of the boards from drying out the top of the concrete, and helps prevent peeling and popping.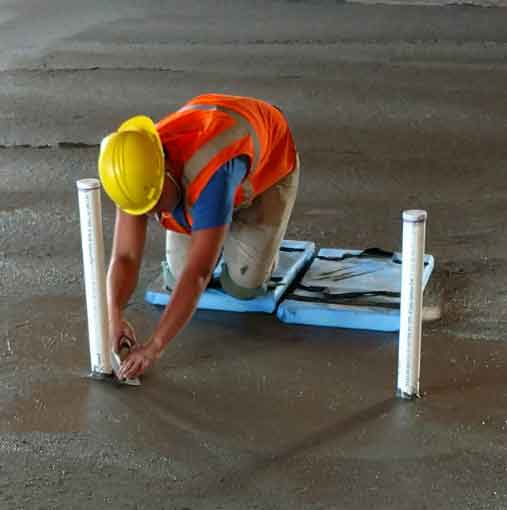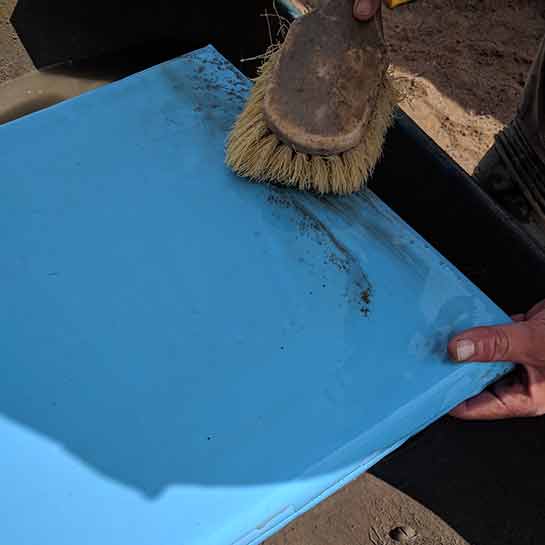 Easy to Maintain
Northern Kneeler's knee boards clean up effortlessly with a scrub brush and water. The foam inside the boards is easily replaced when it wears out.